I wish VirginMedia would provide more extensive, detailed and realistic information via its customer services.
I am now almost two weeks into a long-running conversation with my broadband and TV service provider VirginMedia, some of it conducted via Twitter, some of it via online chat and via telephone and email. The problem started on the morning of Tuesday 8 December when I understand an external contractor working in Lewisham cut through some VirginMedia cables cutting connections for 1000s of users in southeast London areas including Greenwich and Blackheath. But this explanation of the fault was only picked up via Twitter, not from VirginMedia (though my online chat with 'Laura May' later confirmed it)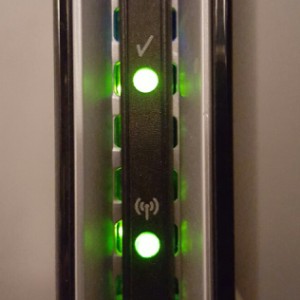 It was six days before some semblance of normal service was re-established (late on Sunday 13 December). The following day, I spoke again to customer services and got a refund for the days without service (which included my son's 15th birthday; he was off school with flu: hell hath no fury like a sick Xbox fanboy deprived of his online gaming!). But no refund for the data bundles I had purchased from my mobile phone provider to keep my 4G dongle working.
Then, having emailed a complaint to VirginMedia head office (thanks, Twitter, for the email address), I also got a telephone call, a personal apology and a reduction on future bills. We also discussed the lack of information provided to customers about the apparent reasons behind the outage, and the dispiriting succession of missed target dates/times set for resumption of normal service (as a PR practitioner, I thought VirginMedia could have been more open and informative about the reasons behind the prolonged outage and that it could have set more realistic expectations of a resumption of full services).
It now appears that resumption is distant. An adequate broadband service started to fail again four days later. Short interruptions quickly grew into prolonged outages. On Friday (18 December), I spent half an hour on the phone to a VirginMedia technician who confirmed I had no upload service at all, and then said that repairs to finally resolve issues created by the cut cables were likely to mean intermittent service until 29 December (three weeks after the initial incident). My son missed out on a gaming tournament with his friends yesterday, my wife was unable to book some tickets online, and I am only able to get online via my dongle.
Crisis of customer confidence

After water, electricity and gas, telecommunications is the fourth utility in our household – as it is for many millions of other UK citizens. When its services are working, I understand VirginMedia provides a higher bandwidth connection to my home than any other available provider, using the fibre-optic cables also supplying our television services, so I am reluctant to switch to a competitor.
It may not exactly be a crisis, but I am suffering a crisis of confidence. I just wish VirginMedia would provide more extensive, detailed and realistic information via its customer services. Here are three suggestions:
If the problems are due to an external issue, tell us (it would also mean some customer anger might be redirected at those really at fault).
If the issue is likely to persist, give us a realistic expectation, not a succession of optimistic – but missed – targets.
If the issue is prolonged, set up a dedicated site giving information on the progress of repairs, etc. Refer people to this resource rather than offering empty platitudes and mock expressions of concern.